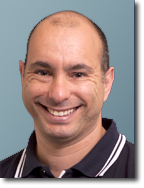 PI 1: Dr Evan Alexandrou, RN MPH PhD is a lecturer in the School of Nursing and Midwifery at the University of Western Sydney, a Clinical Nurse Specialist in Central Venous Access and Intensive Care at Liverpool Hospital, and a Senior Research Fellow with the Centre for Health Practice Innovation, Griffith University. Dr Alexandrou is also a conjoint lecturer with the University of New South Wales, South West Sydney Clinical School for the faculty of Medicine where he is involved in collaborative research and teaching of both post graduate medical staff in vascular access and ultrasound and undergraduate medical students on a variety of clinical subjects. Dr Alexandrou's thesis explored the implementation of nurse-led central venous access teams and their clinical outcomes. Dr Alexandrou has published over 20 papers in peer-reviewed journals on vascular access device insertion and maintenance, and has presented his research findings related to vascular access at many national and international conferences. A number of studies he has conducted in the past have required ethical approval and so he has a good understanding of the inherent requirement of conducting a study ethically and appropriately with patient welfare always at the forefront. Evan has established multiple connections, both nationally and internationally, in the intravascular research arena, and is well positioned to garner broad support and participation in the proposed OMG Study.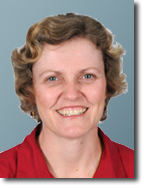 PI 2: Gillian Ray-Barruel, RN, BSN, BA (Honours), Grad Cert ICU Nursing has over 25 years' experience in nursing in Brisbane and New York. Gillian has extensive experience in critical care nursing, patient assessment, and vascular access research. Since 2009, she has worked as a Senior Research Assistant for the Intravascular Device Research Group in the Griffith Health Institute at Griffith University. Gillian also has an Honours degree (Class 1) in English, and is highly proficient in medical writing and editing. She has significant experience in clinical trials coordination, including ethics committee requirements, grant writing, and has several peer-reviewed publications. She has presented her research at national and international conferences and is currently undertaking her PhD at Griffith University.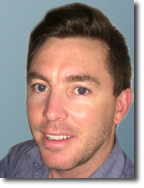 PI 3: Peter Carr, RGN, Dip HE Adult Nursing, BSc, H Dip A&E Specialist Nursing, MMedSc is Assistant Professor at The University of Western Australia, Emergency Medicine School of Primary, Aboriginal and Rural Health Care Faculty of Medicine, Dentistry and Health Services and is Emergency Department Research Nurse at Sir Charles Gairdner Hospital, Perth. The majority of his clinical experience is critical and emergency care. A native of Ireland, he was seconded in 2006 to an Intravenous Team. This team was developed to reduce medical doctors' hours as part of a European Time Directive. He presented at the World Congress of Vascular Access in Amsterdam June 2010 and at the Association for Vascular Access Scientific meetings in 2012/2013. He is undertaking his PhD with Prof Claire Rickard at Griffith University, Australia.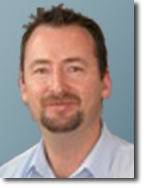 PI 4: Dr Steven Frost, RN MPH PhD is a lecturer in the School of Nursing and Midwifery at University of Western Sydney. He began teaching at the School of Nursing and Midwifery in 2005, after previously working for the Area Health Service since 1994 in various roles such as a Clinical Nurse Specialist in Intensive Care and Clinical Nurse Consultant for the MET Research and Training Unit in the Simpson Centre for Health Services Research. Dr Frost has a Post-Graduate Certificate in Intensive Nursing (Liverpool Hospital 1997), a Masters in Public Health (School of Community Medicine and Public Health UNSW 2003) and his PhD is from UNSW in Osteoporosis Epidemiology (thesis title – Bone Loss and Fracture Risk). Dr Frost is also a conjoint-lecturer with the University of New South Wales School of Medicine – South Western Sydney Clinical School. Dr Frost has published over 30 peer-reviewed journal articles, with almost 400 citations in Scopus, and has extensive experience with the ethics requirements in conducting human research.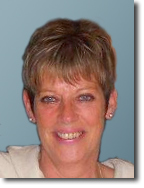 PI 5: Sheila Inwood, RGN is Director of International Medical Affairs at CareFusion – International Infusion Speciality Disposables. She is also a Clinical Nurse Specialist, focusing on vascular access, at The Royal Berkshire Hospital, Reading. Sheila qualified in 1977, at Southampton University Hospital, before undertaking ENB100 in 1980 at Guy's Hospital, London. She worked as an Intensive Care Nurse and Manager for approximately 10 years, and spent 2 years in the USA, managing a 21-bedded intensive care unit. She has vast experience working in intravenous nutrition, and has been involved with a home intravenous therapy service. In 1993, as Clinical Nurse Specialist, Sheila developed and established a vascular access service at a 700-bed district general hospital in Reading, becoming one of the first nurses in the UK to place central venous catheters. Since 2003, she has been using ultrasound guidance to place all types of central venous catheters. Sheila has established international contacts in vascular access research and will contribute knowledge and experience to the team.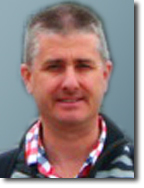 PI 6: Dr Niall Higgins, GDipeH, PhD is a Research Fellow with the Alliance for Vascular Access Training And Research group (AVATAR), an element of the Griffith Health Institute (GHI). In addition, Dr Higgins has worked as a senior clinician for 15 years and within his role he aims to facilitate and support clinical research in the acute area, contributing to the improvement in the care of acutely ill patients. Dr Higgins' PhD complements his experience, with scientific training in the testing of innovative educational delivery models within a national training program for clinical specialists. In this PhD, Dr Higgins demonstrated his ability to work with senior specialists to identify a knowledge-practice gap, and then collaboratively develop, implement and evaluate the success of a technology based distance education intervention to address this need. Since joining AVATAR, Dr Higgins has continued to develop as an early career researcher, expanding his research to focus on knowledge translation activities. Dr Higgins is using a sophisticated mixed methods approach in this research to measure the feasibility and acceptability of implementing an evidence-based intervention.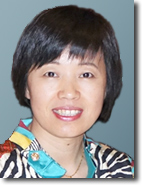 PI 7: Dr Frances Lin, is a Senior Lecturer in the School of Nursing and Midwifery at Griffith University, Queensland, Australia. Frances is an experienced and passionate critical care clinician and critical care educator. She has extensive experience in program coordination, curriculum development and implementation in tertiary education. Frances's teaching area includes undergraduate and postgraduate teaching, postgraduate supervision, and PhD supervision. Her research interest is on critical care patient safety with a focus on organisational processes and interventions that improve clinical practice and patient outcomes. Her current research areas include intensive care patient discharge processes, central venous catheters, intensive care unit relocation and organisational change management using Change Laboratory methods, preventing surgical wound infections, and knowledge translation. She is a member of the Griffith Health Institute (GHI) and Centre for Health Practice Innovation (HPI) of Griffith University. She is a Visiting Research Fellow of Gold Coast Hospital and Health Services. Frances is one of the lead organisers of the International ICU Early Career Researchers Network which has members from 6 countries. Frances Lin is an active contributing member of Australian College of Critical Care Nurses (ACCCN), having served as a committee member for the ACCCN Queensland branch, and a current member for ACCCN's Quality and Safety Advisory Panel. Her publications are listed on her webpage: http://www.griffith.edu.au/health/school-nursing-midwifery/staff/frances-lin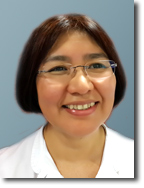 PI 8: Laura Alberto, is an Argentinean nurse with qualifications in critical care and education. She is a Quality and Research Nurse at Sanatorio de Alta Complejidad Sagrado Corazón in Buenos Aires, Argentina and an Adjunct Research Fellow with the Centre for Health Practice Innovation, Griffith University, Australia. Laura is passionate about working collaboratively in professional organizations at national and international levels. Since 2003, she is an active supporter of the World Federation of Critical Care Nurses (WFCCN). She became an associate member of the WFCCN and is a meeting convener for Latin America in 2005-2006. She led the formation of Critical Care Nursing Experts Committee under the umbrella of Argentine Nurses Federation and the Latin American Federation of Intensive Care Nurses in 2006. Laura represented Argentina in the Council of WFCCN and was elected to the WFCCN Core during 2007-2009. She is currenlty active within the WFCCN Core and it's Council as a liaison with Latin American critical care nurses. Laura's research interests are related to the activities within critical care nursing organizations, intensive care nursing practice, the intensive care unit liaison nurse role in Argentina and care of patients with peripheral intravenous lines. She has worked passionately to build support for the OMG PIVC study in Latin America. Coming from an indigenous family from the north of Argentina, her ambition is to build nursing research capacity in Latin America and to teach how important pragmatic science is to improving care. She enjoys spending time with family and friends, traveling, tango and symphony orchestral music and loves theater and cinema especially musicals.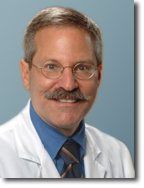 PI 9: Professor Leonard Mermel, D.O., Sc.M., AM (Hon), FACP, FIDSA, FSHEA is Professor of Medicine, Warren Alpert Medical School of Brown University and Medical Director, Dept. of Epidemiology & Infection Control, Rhode Island Hospital. Dr. Mermel was a Technical Expert Panel Member of the Medicare Patient Safety Monitoring System, US Dept. of Health and Human Services. He was the 2005 President of the Society for Healthcare Epidemiology of America (SHEA). He is a past recipient of the Ralph A. Kinsella, Sr. Memorial Tribute Award from St. Louis University Hospitals for outstanding qualities of work, leadership, and ability as a house staff officer, the SHEA Young Investigator Award, and the Brown Medical School Department of Medicine Chairman's Award for Outstanding Teaching. Dr. Mermel is also an elected member of Delta Omega, the Honorary Public Health Society. He has been repeatedly selected by his peers to be included as one of The Best of Rhode Island – Infectious Diseases Physician, Castle Connolly Top Doctors, Consumers' Checkbook's Top Doctors, US News & World Report Top Doctors, The Best Doctors in America, America's Top Doctors, Guide to America's Top Physicians, The Leading Physicians of the World, Who's Who in America and Who's Who in Science & Engineering. Dr. Mermel has co-authored US guidelines dealing with prevention and management of intravascular catheter infections and he has authored or co-authored over 250 articles, textbook chapters, and abstracts dealing with infection control and infectious diseases.  He is Co-Course Director of the ESCMID-SHEA Training Course in Hospital Epidemiology and the Annual Fellows' Course in Hospital Epidemiology & Infection Control at Johns Hopkins. He has lectured at the National Institutes of Health, Institute of Medicine, NASA Johnson Space Center, and internationally on infectious disease issues.  His research interest is the prevention of healthcare-associated infections.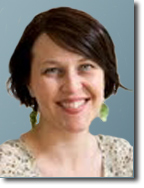 PI 10: Professor Claire Rickard, RN, GradDip N(CritCare), PhD, FACN qualified as a Registered Nurse in 1992 and specialised in acute and critical hospital care, before moving into research in 1997 to manage pharmaceutical and investigator-initiated trials at the Royal Brisbane and Women's Hospital. Over the following decade, she held a variety of hospital and university based research positions in Queensland, Victoria and Tasmania, and completed a PhD on the duration of intravascular administration set use in 2004. Rickard joined Griffith University in 2007 and established the Griffith University Intravascular Device Research Group which developed into the Australian Vascular Access Teaching and Research Group (AVATAR). The group includes nursing and medical clinicians, microbiologists, chemists, engineers, statisticians and economists. AVATAR predominantly undertakes large randomized controlled trials in conjunction with major hospitals in Queensland, NSW, Perth, and Victoria. AVATAR also has a significant lab based program, and a strong team undertaking Cochrane Systematic Reviews. Educational courses and knowledge translation workshops were introduced in 2013. Rickard is Professor of Nursing in the National Health and Medical Research Council (NHMRC) Centre of Research Excellence in Nursing at Griffith University, also the Acute and Critical Care Unit Leader with the Centre for Health Innovation in the Griffith Health Institute. She is highly esteemed in the intravascular device field of research and has established connections with vascular device researchers across the globe. She is the recipient of numerous prestigious awards in health research and was recently inducted into the Sigma Theta Tau International Nurse Researcher Hall of Fame. Rickard has over 60 peer-reviewed publications including The Lancet, and several book chapters, with 750 citations in Scopus and an h-index of 14. Rickard's research has attracted over $6 million in funding from the NHMRC and other granting bodies.